Who is Doodie Stark?
We are a destination store based in the picturesque village of Lindfield and the market town of Horsham in West Sussex.
Doodie Stark provides a destination shopping experience that is unrivalled in the area. It showcases the very best of 'grown up style' in an environment that makes customers feel comfortable and inspired.
Our mission is to create a retail experience that is personal, enjoyable, intimate and professional – one that customers will want to re-visit and recommend time and again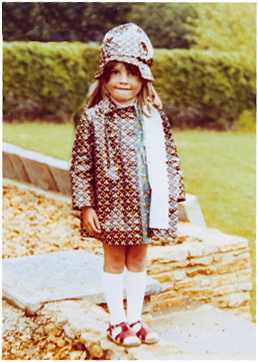 Where the name came from...
Doodie Stark was a young girl who spent her school years dreaming of working in the fashion industry. On Saturdays and school holidays she worked in her mother's fabric shop to earn enough money to buy fabrics to make her own clothes
The name is derived from the nickname 'Doodie' and the maiden name 'Stark' of the founder, Liz Jefferson.
After four years studying at the London College of Fashion Liz secured a full time position with Fashion Designer John Galliano. This was a fantastic opportunity for a post graduate fresh out of fashion college, as it was the height of the supermodel era and elaborate, theatrical fashion shows in London and Paris.
Following several years working in production she then fulfilled Sales Manager roles with companies such as Valentino before joining French Connection to manage the Great Plains brand. Liz spent 13 years heading up the sales team and developing relationships with department store buyers, independent retailers and etailers.