Liz Jefferson - 04 / Jul / 2023
The perfect fusion of style & serenity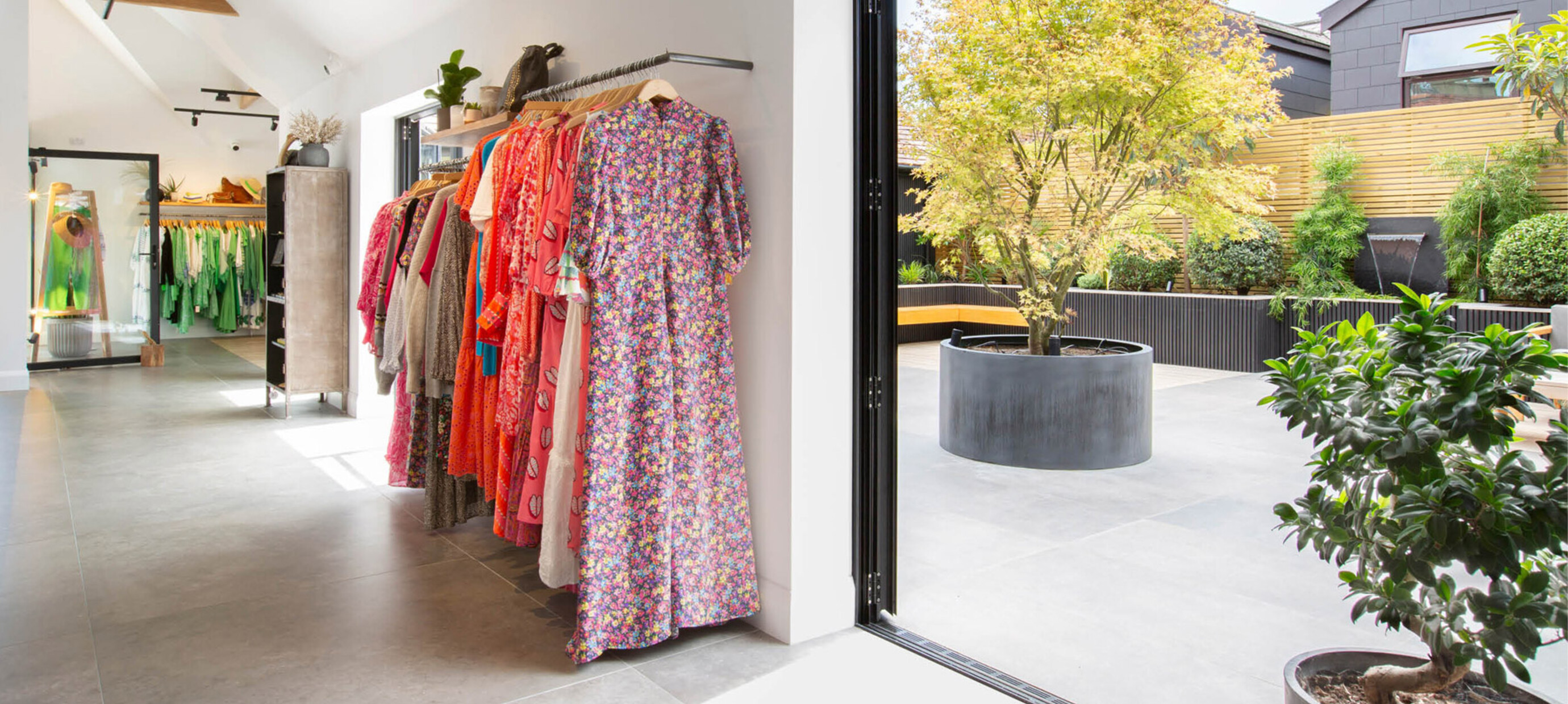 Nestled in the heart of the quaint village of Lindfield sits the brand-new Doodie Stark boutique, where an exclusive shopping experience meets uninterrupted serenity. Doodie Stark provides a delightful destination shopping experience which remains unrivalled in the area, offering customers a serene environment to browse, shop or simply sit and luxuriate against the backdrop of our fabulous new boutique.
Located 100 meters from our previous shop in the village, tucked just behind the old Humphrey's Bakery, Doodie Stark is now situated in the heart of the quaint village of Lindfield.
Inspired by trips to California and Copenhagen, Doodie Stark's founder and owner, Liz Jefferson, and her husband, Rupert, embarked upon this project with a unique vision - to transform Lindfield's derelict bakehouse into a sanctuary for style. With thirteen years of experience running retail shops, Doodie Stark offers the optimum destination shopping experience designed with the customer in mind. With plenty of space, collections are merchandised by colour and beautifully displayed for the luxury of browsing. A dedicated jeans area, enticing displays, and carefully considered changing spaces make this a fashion retreat, simply idyllic for those seeking a personal, intimate and refined shopping experience. Doodie Stark exhibits a carefully curated collection of brands from Europe and the US, showcasing a 'grown-up style' in an oasis of calm. With the recent addition of lifestyle and beauty products, as well as irresistible artisan chocolates, the new space is likewise a haven for those in search of the perfect gift.
Incorporating the building's beautiful exposed beams with the clean lines and modern minimalism of Scandinavian-inspired architecture, Doodie Stark is a space with natural light in abundance. Designed in a U shape, the boutique rests around a breathtaking courtyard. Hemmed with architectural plants and a calming water feature, the area is furnished with relaxed seating, creating a tranquil and idyllic environment where customers can enjoy the serene setting.